Opening General Session
Monday, October 31, 2022
Agenda
For the most up to date information, download the latest Draft Agenda. Session information to be updated soon, please check back.
EPA Update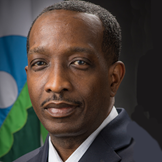 Dr. Andrew Sawyers (invited)
Director, Office of Wastewater, USEPA
Dr. Sawyers will discuss EPA's activities in support of onsite and decentralized wastewater systems. He will place particular emphasis on their implementation of federal legislation related to decentralized wastewater, and other EPA programs.
Biography: In his capacity as the Director of the EPA Office of Wastewater Management Dr. Sawyers oversees the National Pollutant Discharge Elimination System (NPDES) program, the Clean Water Act's mechanism for the permitting of municipal and industrial discharge into surface waters of the U.S. As the Director of OWM, Dr. Sawyers is also responsible for multiple technical and financial assistance tools for the development and maintenance of the country's wastewater infrastructure, including WIFIA, the Clean Water State Revolving Fund (SRF) and EPA's Water Finance Center. He previously worked for the Maryland Water Quality Financing Administration where he managed the state's Clean Water and Drinking Water SRFs and the Maryland's Chesapeake Bay Restoration Fund. He has a Ph.D. from Johns Hopkins University in Geography and Environmental Engineering.
Status of Advocacy / Lobbying Efforts on Behalf of Onsite and Decentralized Wastewater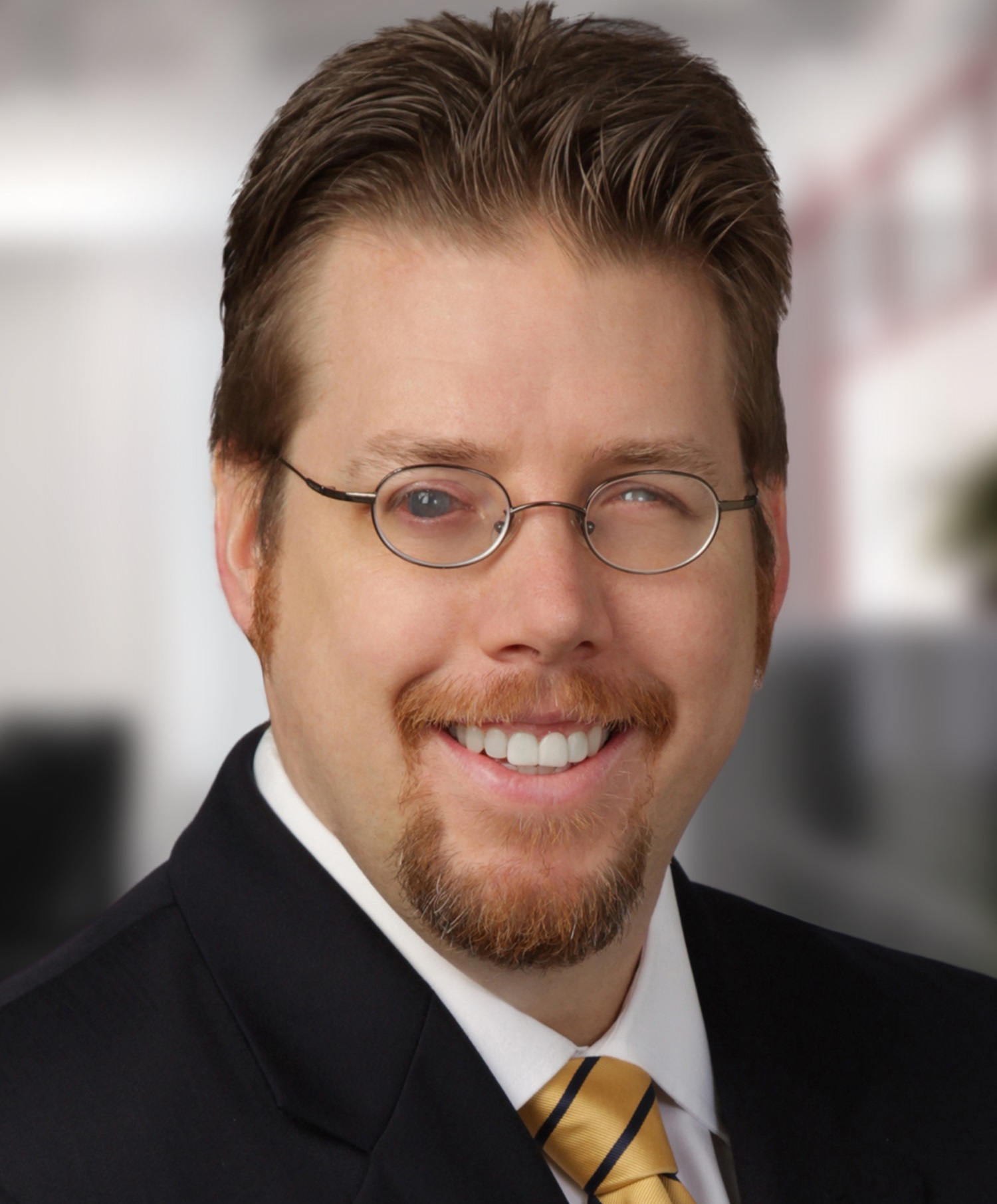 Tracy Hammond
Senior Policy Advisor, Polsinelli, LLC
Tracy Hammond is a member of the firm's National Public Policy group and assists clients interested in shaping energy, environmental, and infrastructure legislation and regulation. He is part of the team which represents NOWRA on Capitol Hill. He will provide an analysis of the legislative and regulatory landscape, initiatives underway which may have an impact on the onsite/decentralized industry, and steps the industry can take to increase its influence in Washington on those initiatives.
Biography: Tracy has spent over 15 years representing clients before Congress and many executive branch agencies. Tracy entered politics, serving as an aide to the Minority Floor Leader of the Missouri General Assembly in Jefferson City. Upon arriving to Washington, D.C., he began working for the Campaign Media Analysis Group (CMAG) where he serviced both electoral and issue advocacy campaigns by providing analysis on political media activity. Prior to joining Polsinelli, Tracy served as Vice President at Dutko, advising clients with the firm's Energy, Environment and Sustainability practice.
Septic Systems - Looking Back and Moving Forward
Tom Fritts and Nicholas Dykes

Wastewater Treatment has changed considerably over the last 100 years. New Developments and Technologies have enabled our industry to be able to provide efficient wastewater treatment to many areas where it was not previously possible. Often with a much smaller footprint. By using the many different types of treatment systems, our industry will continue to protect the public health and environment. Where have we been and where do we see the industry going? We can only imagine where the industry will be 100 years from now, but we know that workmanship and education will be key in Onsite successfully growing. We must be willing to accept changes in system design, when new technologies are available. While not ignoring Legacy Systems place in our world, not all Systems fit all Sites. How do we work with existing non-compliant systems for homeowners? As professionals, what can we do to further our states and national professional development and workforce for our industry? This keynote will touch on the history of wastewater treatment, how we have grown over time and look forward to how our industry will continue to thrive through intelligent management of wastewater treatment systems.
Biography: Tom Fritts is vice-president of Residential Sewage Treatment Company, Inc. in Grandview, Missouri where they design, sell and service alternative onsite wastewater systems. Tom is past president of the Missouri Smallflows Organization (MSO), the Kansas Small Flows Association (KSFA) and the National Onsite Wastewater Recycling Association (NOWRA). He is an approved instructor for NOWRA, the Consortium of Institutes for Decentralized Wastewater Treatment and several states across the country. Tom is the 2016 recipient of the NOWRA Richard Otis Industry Achievement Award and the 2015 Kansas Small Flows Association Raymond Peat Industry Achievement Award.
Nicholas Dykes grew up in the onsite wastewater industry. I cant quite remember a time when setting an ATU, chlorinator, and pipe to daylight was common practice. But it was, and perfectly legal! I am 32 years old now, and so much has changed for the better. I am grateful to have watched Onsite Wastewater Treatment in the State of Missouri grow to what it is today. I am 3rd Generation in a Business who puts Workmanship and Best Practices First. I have been Blessed to learn this trade from many great men in the Kansas City area. I am a registered Advanced installer and Inspector with DHSS. I have Installed systems from 360 gpd to 3000 gpd, conventional, LPP, Drips, Lagoons, Mounds, UV Discharge (DNR), & Experimental Systems. I love what I do, and l look forward to watching the industry grow.
Lessons Learned from Horizon Scanning Focusing on Research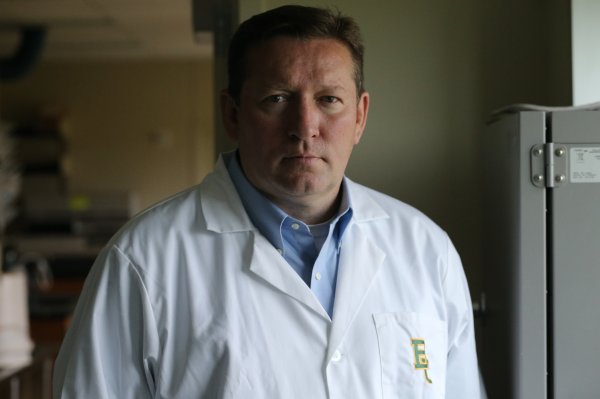 Bryan Brooks, Ph.D.
Director of Environmental Health Science, Baylor University

Though formal horizon scanning efforts have presented opportunities to anticipate future priorities and provided benefits to other science and engineering professions, such strategic prospective approaches have not previously been initiated to identify research and professional practice needs for onsite wastewater recycling research. Leveraging experiences using a big questions approach through the Global Horizon Scanning Project, which identified priority research needs for environmental quality, and UNCOVER-EH (Understanding Needs, Challenges, Opportunities, Vision and Emerging Roles in Environmental Health; which identified timely practice-based research needs associated with essential environmental public health program areas and services, we recently performed NOW-R2 (Needs for Onsite Wastewater Recycling Research) with NOWRA and other key national partners to examine timely research needs for decentralized systems. Following previously reported methods, a NOW-R2 survey was distributed to professionals working in onsite wastewater, followed by a synthesis workshop with experts from business, government, and academia in which focus groups further distilled input to identify consensus-based research needs. Whereas priority research questions focused on timely technical scientific topics and environmental management issues, priority problem statements examined future challenges within the profession and associated needs for individual professionals.
Biography: Bryan W. Brooks is Distinguished Professor in the Department of Environmental Science, and Director of Environmental Health Science at Baylor University in Waco, Texas. His research focuses on water quality and reuse, developing approaches to define and manage hazards and risks, environmental, aquatic and comparative toxicology and pharmacology, environmental and green chemistry, environmental public health, and the ecology, chemistry and toxicology of harmful algae blooms. Prof. Brooks has served on the NOWRA Board of Directors, and coordinates NOW-R2 with NOWRA. He has served as Fulbright Visiting Research Chair in Water and the Environment at the University of Lethbridge in Canada, as a Visiting Erskine Fellow at the University of Canterbury in New Zealand, as visiting Pearl River Scholar Chair Professor at Jinan University in China, and as visiting professor at the University of South Bohemia in the Czech Republic. Prof. Brooks received the Kenaga Award from the Society of Environmental Toxicology and Chemistry, a Leadership Award from the Water Environment Federation, the Recipharm International Environmental Award, the Past Presidents Award from the National Environmental Health Association, and two Scientific and Technological Achievement Awards from the U. S. Environmental Protection Agency. He has published over 250 manuscripts with students and colleagues, and is a Fellow of the Royal Society of Chemistry and the Society of Environmental Toxicology and Chemistry. Prof. Brooks serves as Editor-in-Chief of Environmental Science & Technology Letters (American Chemical Society Publications).