Homeowner Training Materials
Through a grant from US EPA and in partnership with the Rural Community Assistance Program (RCAP), NOWRA has developed training materials for educating property owners with an onsite wastewater treatment system (OWTS). This project developed an interactive homeowner/public training module for residential owners and the public with best management practices to keep their septic systems functioning properly. These practices focus on recycling water: cleaning wastewater and returning safe water to the water cycle with the goal of protecting human and environmental health in a cost-effective manner.
Concepts covered in this training course include: the importance of wastewater treatment, an overview of treatment in an onsite system, typical onsite system features, final treatment and dispersal, management, maintenance, safety, and system troubleshooting. While the training's target audience is property owners who have an onsite system, the concepts are also applicable to the public, realtors, local health officials, and septic system professionals.
NOWRA piloted these materials at three in-person events this spring across the US and updated the materials based on feedback and evaluations.
The available materials developed include:
User Guide – A national level OWTS manual including newly developed graphics from US EPA. The manual describes the many types of OWTS, management, safety, landscaping and land use, maintenance and troubleshooting common problems.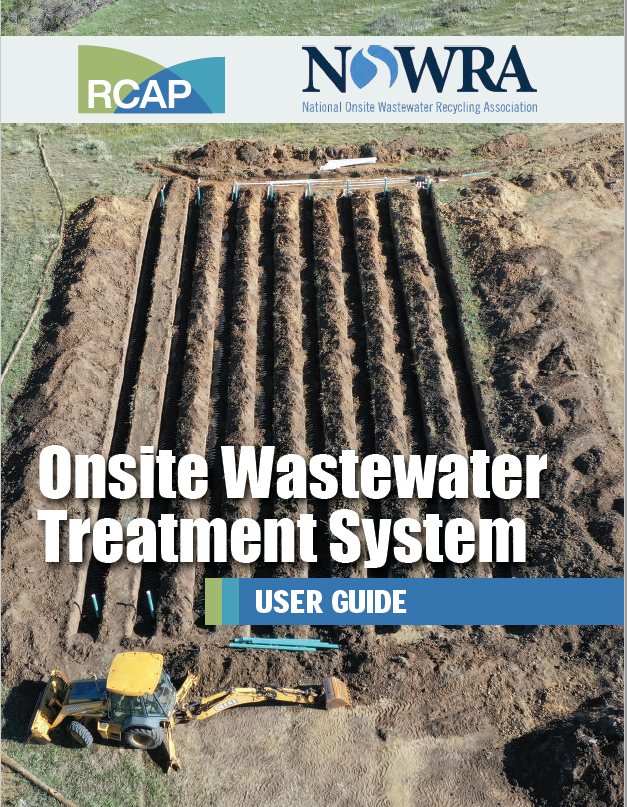 Training Materials – Four modules were developed for in-person or virtual training events. These materials are designed to be customized for the audience, length of time and regulations. The four modules include:
Module 1 – Overview of Sewage Treatment and Typical OWTS
Module 2 – Overview of Management
Module 3 – Home Management Tips
Module 4 – Troubleshooting
Each module includes slides with speaker notes, activities including a fun "identify the problem" troubleshooting session, pre and post-test and evaluations, a facilitation guide with an agenda, learning objectives and the activity support documentation and photos and videos of common systems across the US that can be used to customize local training events.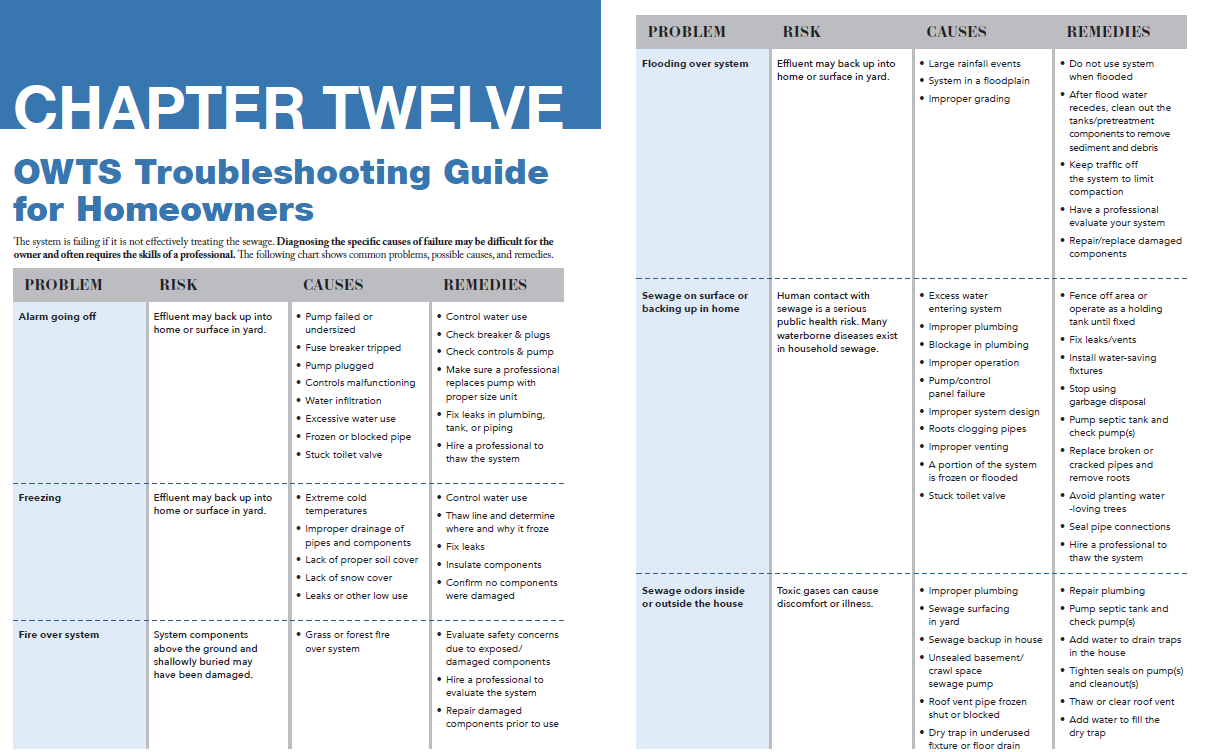 Thanks to the many NOWRA members who reviewed these documents and provided photos and videos.
In 2024 these materials will be converted to Spanish. An online version of the training is also under development for release in 2024. Questions about these materials should be directed to NOWRA at info@nowra.org.