Users Guide
The national Onsite Wastewater Treatment System (OWTS) Users Guide includes newly developed graphics from US EPA. The manual describes the many types of OWTS, management, safety, landscaping and land use, maintenance and troubleshooting common problems.
To view a copy of the Users Guide in Flip Book, click here.

To download a copy of the Users Guide, click here or on the image below: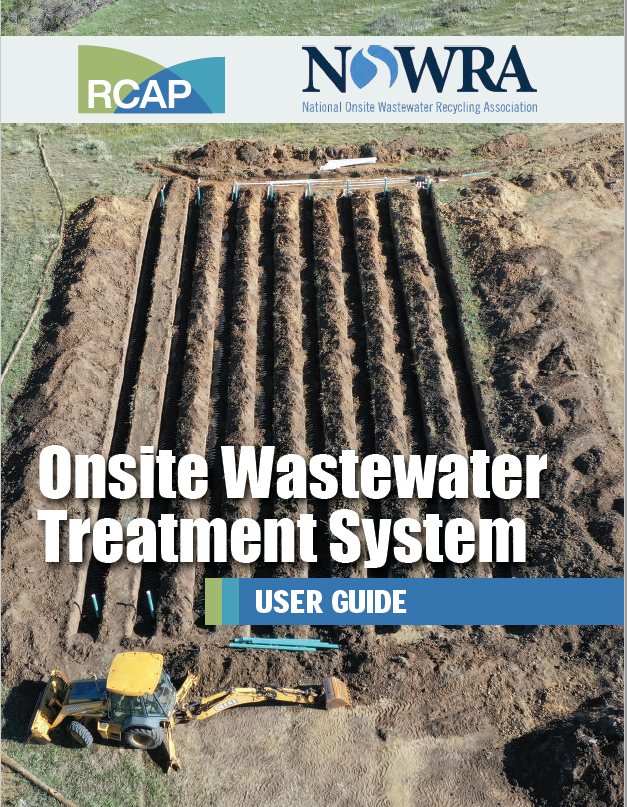 These homeowner education materials were developed by NOWRA in partnership with the Rural Community Assistance Program (RCAP) through a grant from US EPA.

To access and download the Training Materials, click here.